watch our newest demo video
Spectrum Band is a St. Louis Tradition
We are celebrating 26 years as a band performing in the St. Louis area for weddings, and private and public events! We play a wide "Spectrum" of popular music from mutliple genres like pop, rock, country, R&B, big band & swing, and jazz, and customize our song list for every performance. From weddings, corporate events, and public concerts, Spectrum Band has the professionalism, experience, and the talent to bring great music and fun to your next event!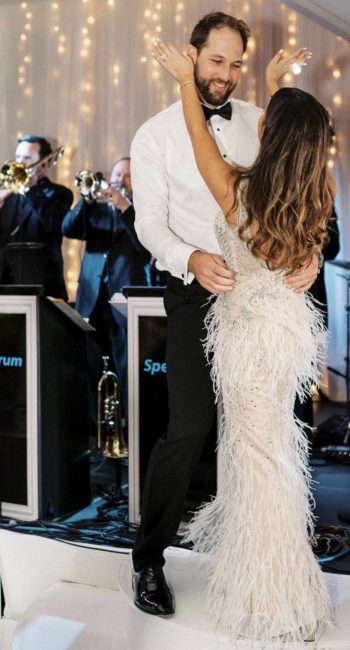 Wedding Receptions and Ceremonies
Spectrum Band is one of the most requested live bands for weddings and wedding receptions in the St. Louis area. We play a wide Spectrum of music which means we play something for everyone. We also offer musicians for ceremonies, cocktails, dinner, and other events.
Corporate Events/Fundraisers
Spectrum Band is a great choice for your next corporate event or fundraiser. We've performed for hundreds of business and community events throughout the years and have several repeat clients.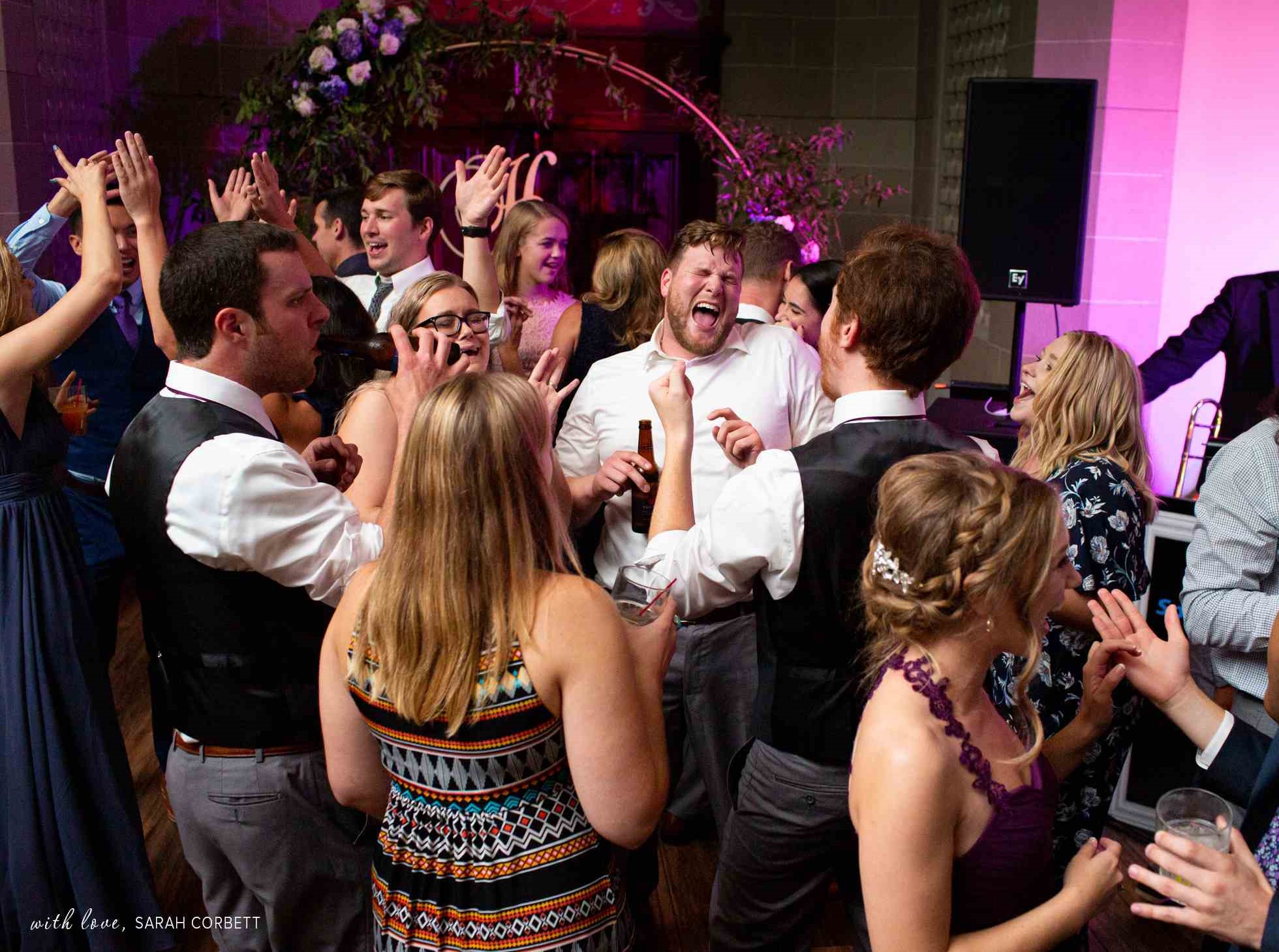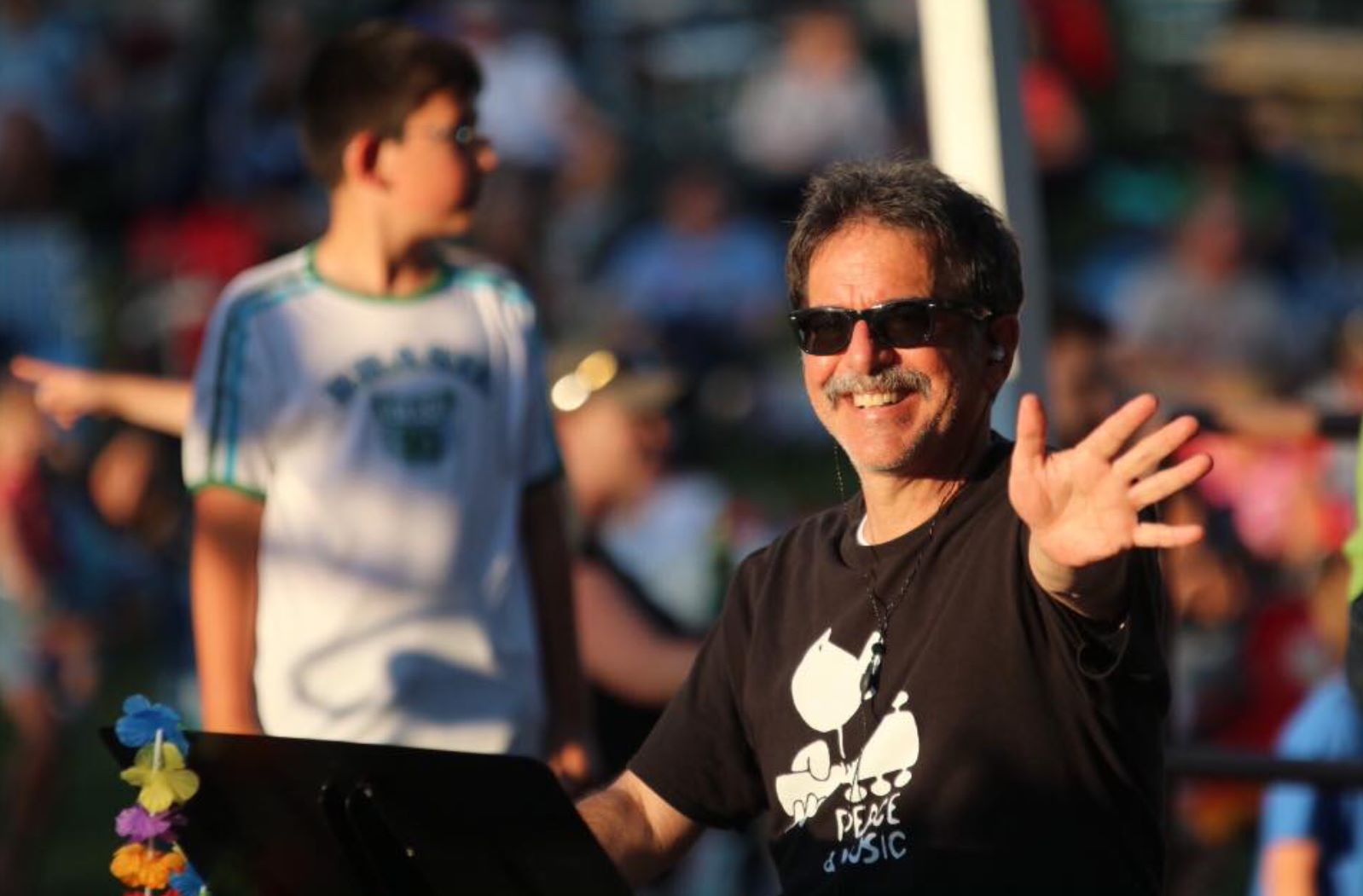 While the majority of our performances are private, we love to perform at public concerts.  We've been selected to perform for the Chesterfield Chamber of Commerce Faust Park Concert Series for 17 seasons.  We've also performed for Eureka Days (Eureka MO), Taste of Maple Street Festival, Ballwin Days, and many more.  
What our Clients are Saying
Spectrum Band is St. Louis' most reviewed band
"I think the best and most important thing to note when reviewing Spectrum was that they had the dance floor packed until the very last song. In fact, it was still packed AFTER the music ended at the completion of our reception! That is the BEST thing for a bride and groom to see -- everyone else enjoying the evening as much as you are. Through our extremely long engagement (2 years) I inquired about and corresponded with a lot of vendors. By a mile, Spectrum was the easiest to work with, quickest to respond, and, despite having dozens of weddings on their docket, always seemed to remember all the details of our wedding throughout every conversation we had. There was never a single doubt in my mind that Spectrum would be at our venue, set up in time and everything would go perfectly. As I write this I realize Spectrum is the only vendor I never called to confirm all was in order the week of the wedding. I was so confident they'd be ready to roll. Thank you, Spectrum, for being a highlight of our evening and making our wedding even more special and memorable!"
"Do NOT think twice! My groom pushed back pretty hard on spending a bigger portion of our budget on entertainment/The Spectrum Band versus a DJ. The very next day he admitted "yeah, I was wrong about that. They made the night." The Spectrum Band had my entire wedding on their feet! I've never seen my Dad dance so much in my life; and ALL THREE GRANDPARENTS in attendance even decided to join in! I opted for the duo performance during cocktail hour and dinner which set the perfect tone and took some of the "awkward vibes" out of the transitional parts of the night can have. My guests are still talking about the band 2 months later! From my initial consultation, through hiring, planning, and performance The Spectrum Band was attentive, professional, and dependable. I felt heard and respected during every interaction with them. The Spectrum Band was easily the best investment of my wedding day."
"I can't say enough good things about Spectrum. Our wedding was initially scheduled for November 2020, but with Covid we ended up downsizing our initial celebration and rescheduling our big reception to September 2021. Spectrum was so accommodating and easy to work with regarding that change! They made the scheduling process seamless and incorporated all of our requests, including playing a recording of my late grandfather. The guests were coming up to me all night saying how awesome the band was and how much fun they were having. I could go on about how great they were, but I'll sum it up by saying they were definitely one of the best parts of the night!"
The Knot: "Best of Weddings 2022" – We won this award for the past 10 years in a row and the winners are limited to the top 1% of all vendors in the nation!
Wedding Wire: "Couples Choice for 2022" – Our wedding couples voted for us to win it again in 2022 for our record setting duration over the past 13 years!
"The Knot: Hall of Fame" – Spectrum Band is in the The Knot's Hall of Fame due to consistently positive reviews provided from our clients for so many years!  We are grateful to all of our past clients who took the time to write reviews on their experience with Spectrum Band!