SPECTRUM BAND IS A ST. LOUIS ORIGINAL!
Comprised of some of St. Louis' very own TOP CALL musicians, Spectrum Band is St. Louis' Premier Variety Dance Band.  Originated in 1997, Spectrum Band has performed for over 1000 weddings and special events during the band's history and continues to be one of the most sought after bands in the St. Louis area.  If you are looking for a band that knows how to party and can appeal to all generations with a wide Spectrum of recognizable and popular music spanning across multiple genres, Spectrum Band is your band!
Award Winning Performances!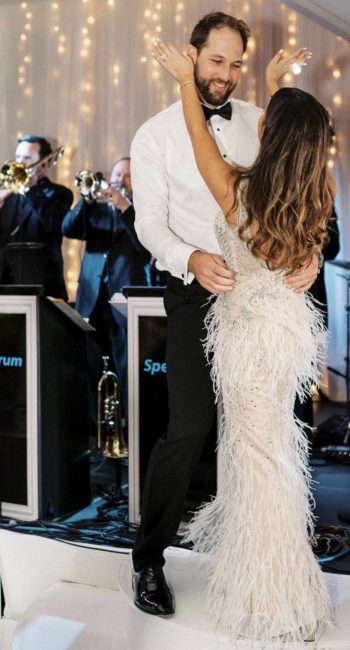 Wedding Receptions and Ceremonies
Spectrum Band is one of the most requested live bands for weddings and wedding receptions in the St. Louis area. We play a wide Spectrum of music which means we play something for everyone. We also offer musicians for ceremonies, cocktails, dinner, and other events.
Corporate Events/Fundraisers
Spectrum Band is a great choice for your next corporate event or fundraiser. We've performed for hundreds of business and community events throughout the years and have several repeat clients.
For a detailed list of our corporate, business, and fundraiser clients click below: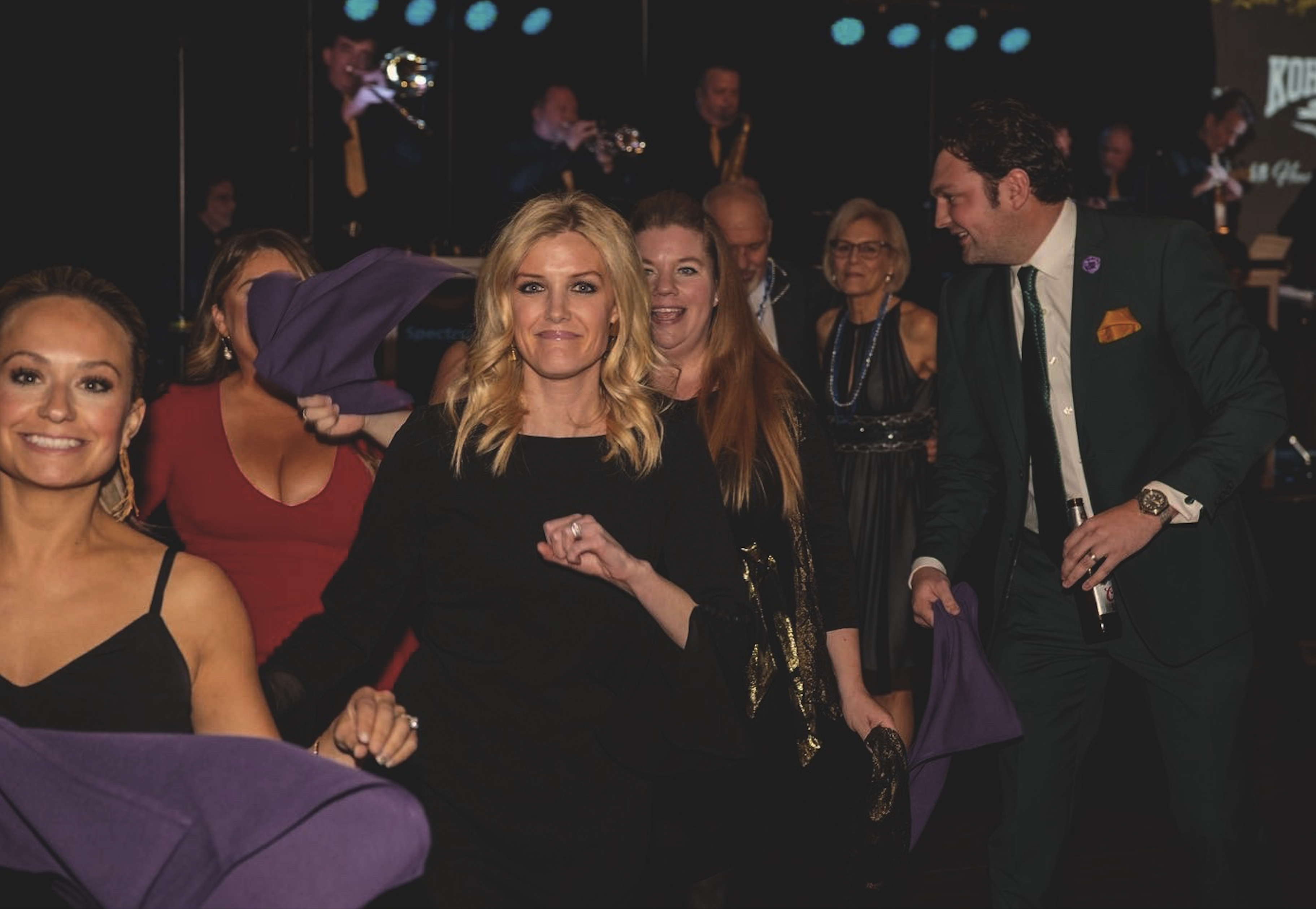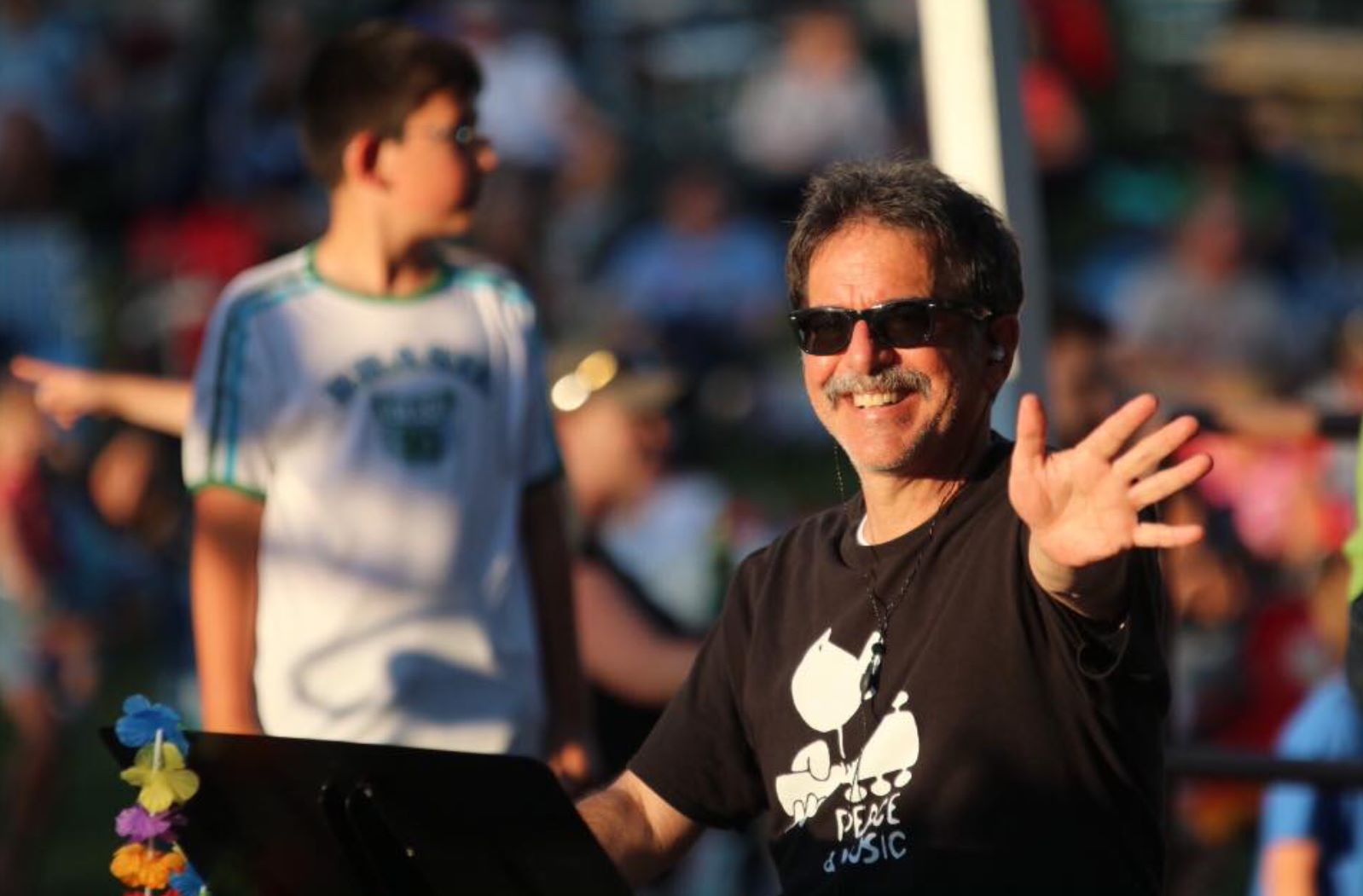 While the majority of our performances are private, we love to perform at public concerts.  We've been selected to perform for the Chesterfield Chamber of Commerce Faust Park Concert Series for 24 seasons.  We've also performed for Parties in the Park, Eureka Days (Eureka MO), Taste of Maple Street Festival, Ballwin Days, and many more. 
Part of Spectrum Band's recognizable sound comes from our amazing Spectrum Horns!  These incredibly talented musicians recreate great music from Earth Wind and Fire, Chicago, Michael Buble, Sam and Dave, Michael Jackson, Cherry Poppin' Daddies, Brian Setzer Orchestra, and more!  Plus, they also add customized horn arrangements to songs that normally don't have horns in the original versions to create unique Spectrum Band versions of songs that are unique to the band!  Great ensemble playing along with dynamic solos set Spectrum Horns apart! 
Got Horns?  We do!
The Knot: "Best of Weddings 2023" – We've won this award for the past 11 years in a row.  The winners are limited to the top 1% of all vendors in the nation!
Wedding Wire: "Couples Choice for 2022" – Our wedding couples voted for us to win it again in 2023 for our record setting duration over the past 13 years!
"The Knot: Hall of Fame" – Spectrum Band is in the The Knot's Hall of Fame due to consistently positive reviews provided from our clients for so many years!  We are grateful to all of our past clients who took the time to write reviews on their experience with Spectrum Band!