Spectrum Band
The orginal 9-piece
our most popular option & best entertainment value!
Spectrum Band's most popular option features lead male and female vocals, trumpet, saxophone, trombone, and a full rhythm section of guitar, piano, bass (upright and electric), and drums.  As a 9-piece band, our full song list is available and provides the fullest sound possible.  Enjoy a great mix of popular musical genres like big band/swing music, classic soul and r&b, 80's rock, country, and modern pop favorites while your guests dance the night away!
For complete song click below

a smaller footprint, same great energy and fun!
New for 2022, we are offering a 7-piece version of Spectrum.  This high energy band features lead male and female vocals, backed by a talented and experienced rhythm section consisting of piano, guitar, bass, and drums.  Since we are known as a horn band, we add saxophone to the group.  Keeping with the Spectrum theme, Spectrum 7 plays a wide "Spectrum" of music, appealing to all generations, designed to fill the dance floor and bring fun to your event!  
See Spectrum 7 here!
Pricing for all formats we offer includes our Sound & Lights Package, which features professional sound and light engineers on every performance to assure the production is run professionally throughout your event.  We utilize a state of the art in-ear monitor system and wireless capabilities to monitor sound remotely via an iPad to control volume and dial in a perfect mix.  Also included are 2 wireless microphones that you can use for your speeches.
We'll keep the music playing during any band breaks so there are no lulls throughout the evening.  You are more than welcome to send us a list of your favorite songs to be played during a band break or we'll be happy to use one of our playlists to keep the party going.
Add-on options for weddings and Private Events
Cocktail/Dinner Musicians
One of our most popular options.  Add a Duo, or Trio, or Quartet (multiple options available) for UP to 2 hours for cocktails/dinner prior to the reception.   
Ceremony musicians - live music for your wedding ceremony
We offer LIVE musicians for wedding ceremonies.  Our main options include either solo Piano or Guitar or various combinations of Piano, Guitar, Vocalist, Bass, or a Horn player.  If you have a vision for your ceremony that is outside of norm, schedule a consultation with us and we will work with you to bring your vision to reality!  
additional Pro Audio Options
Includes wireless handheld and/or lavalier microphones, up to 2 speakers, mixer, music playback on iPad, and sound engineer on site.  We utilize a state of the art Bose Line Array system, and can even provide Pro Audio services in areas without electricity!
We can provide a cocktail music pa system and play music from our playlist, or you can send us a playlist of your favorite music!  
Music for Post-Reception Parties
For those planned post-reception parties to keep the party going, we can provide a pa system and music playback services.  Let us choose the playlist or send us your favorite playlist.  
PA for Speeches and Presentations
Spectrum Band can provide a PA for Speeches and Presentations, as well as audio playback on an iPad.  
Additional Performance options
Spectrum Band has extensive experience performing at public concerts, private parties, corporate and business events, and fundraisers!  Our crafted blend of music from genres like pop, rock, dance, country, disco, big band and swing, and jazz has been delighting audiences for over two decades.  Dynamic vocals, instantly recogonizable song favorites, singalongs, and amazing soloists all come together when Spectrum Band takes the stage!  
Spectrum Band has been a featured band on the Chesterfield MO Chamber of Commerce Faust Park concert series for over 20 years.  In 2021, Spectrum Band was invited to perform for the Taste of Maplewood Street Festival and as a featured act for Eureka Days in Eureka MO.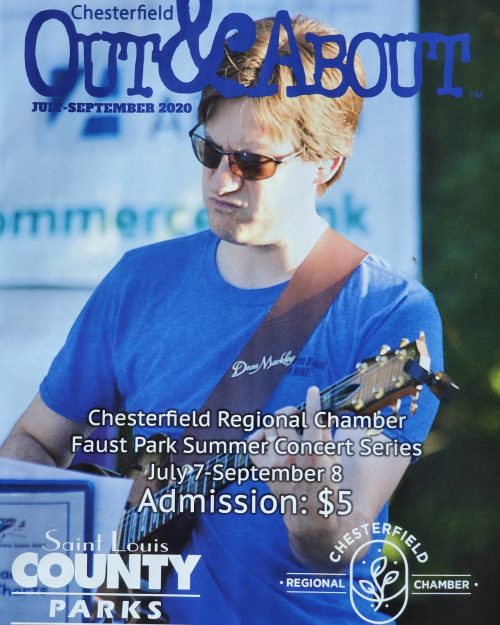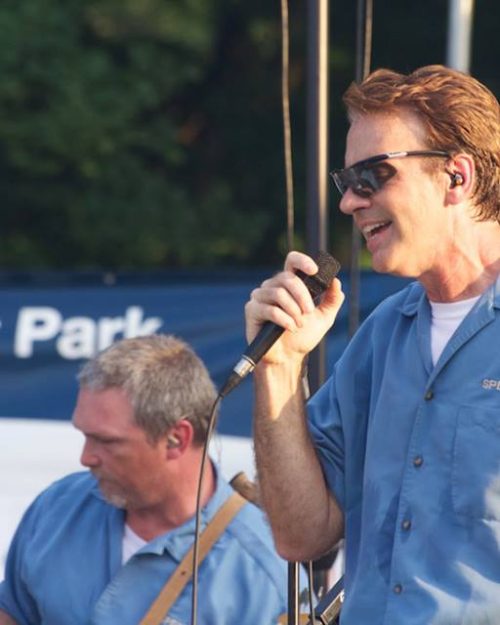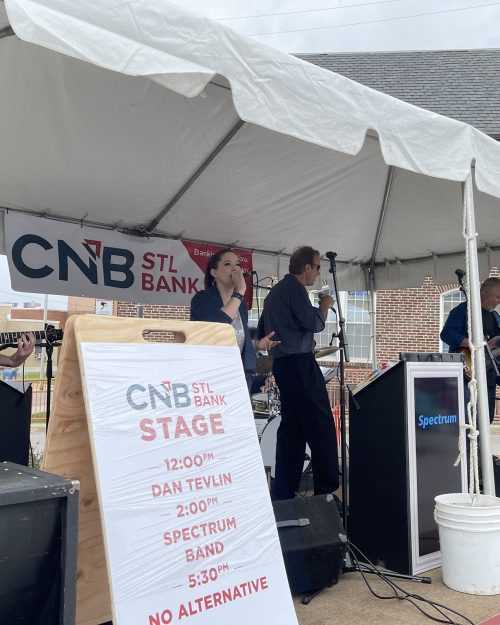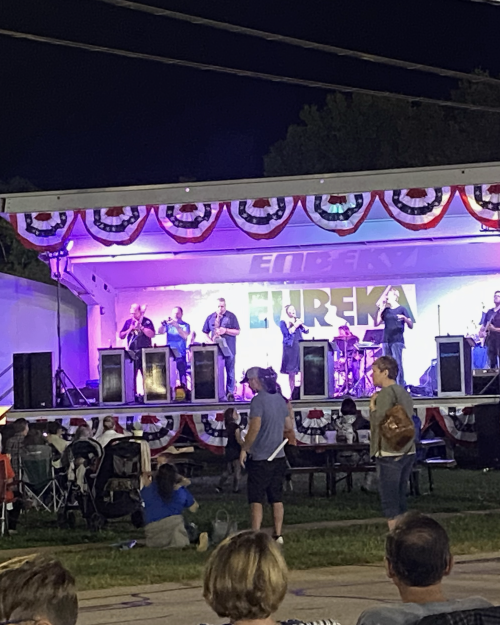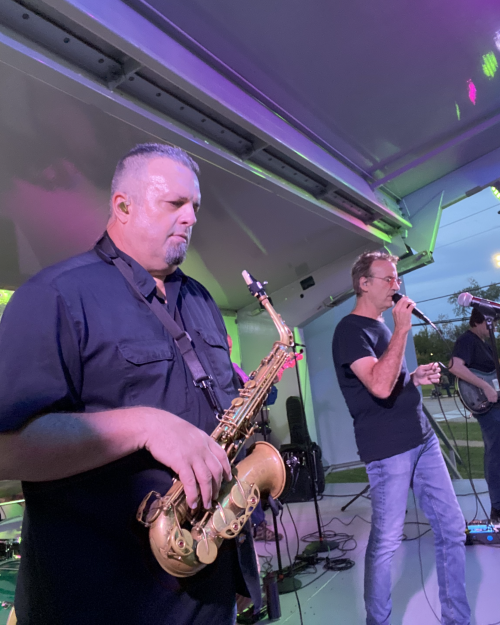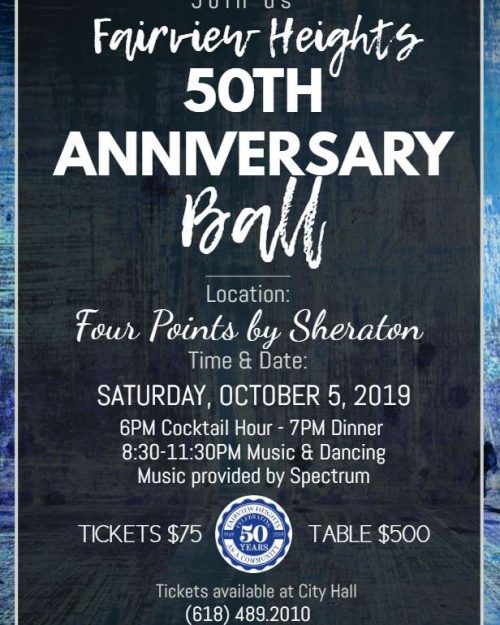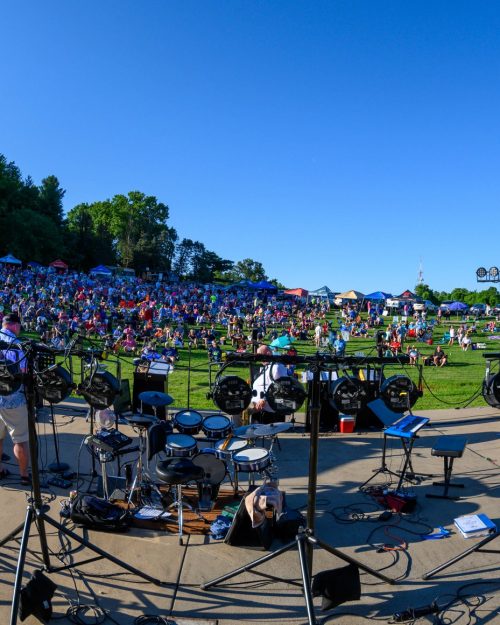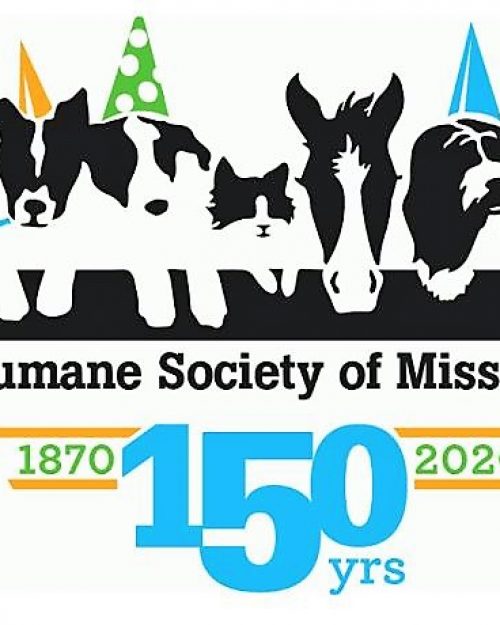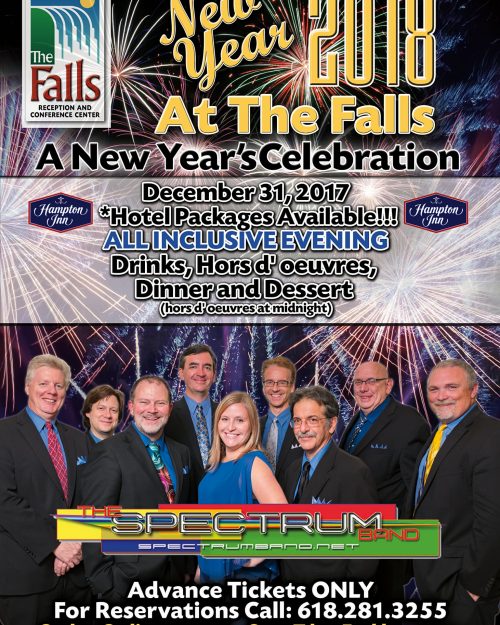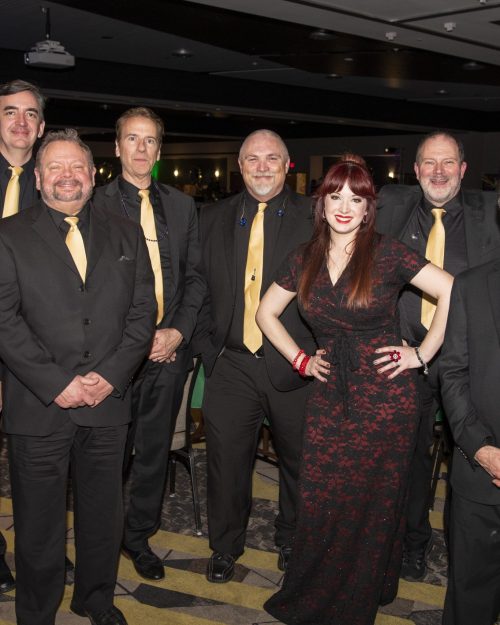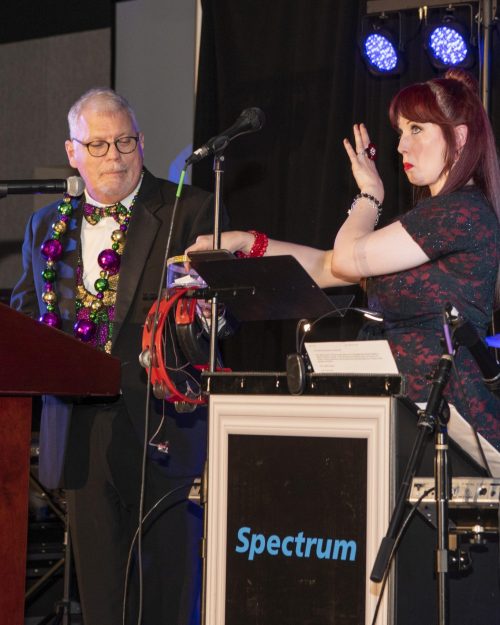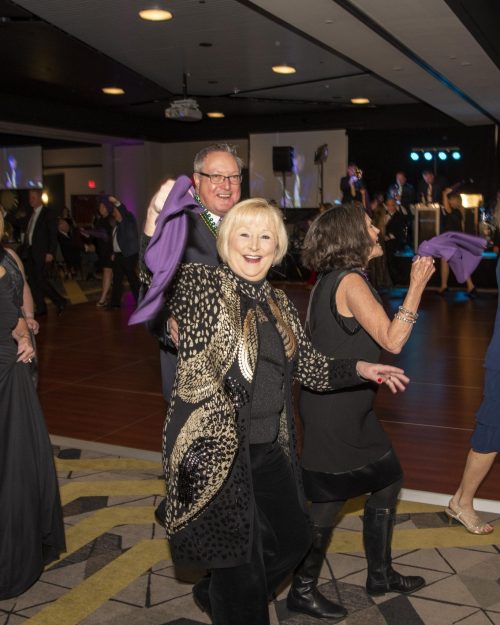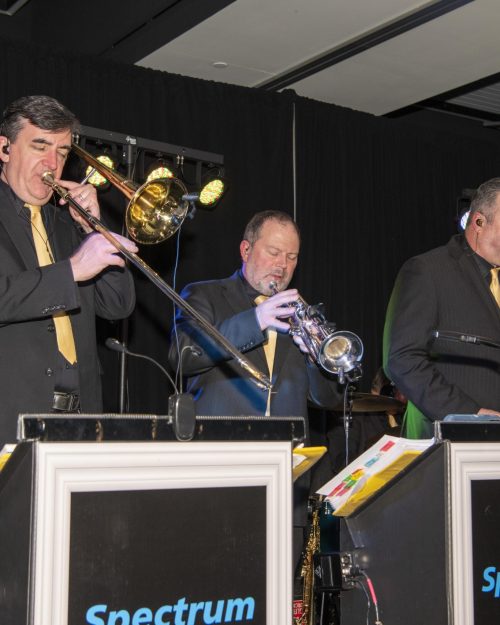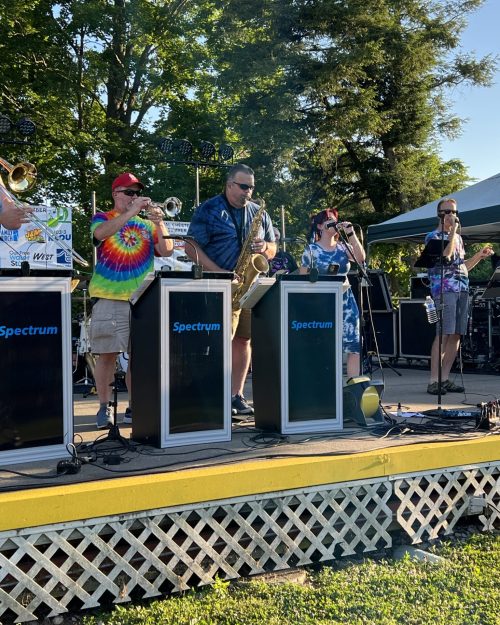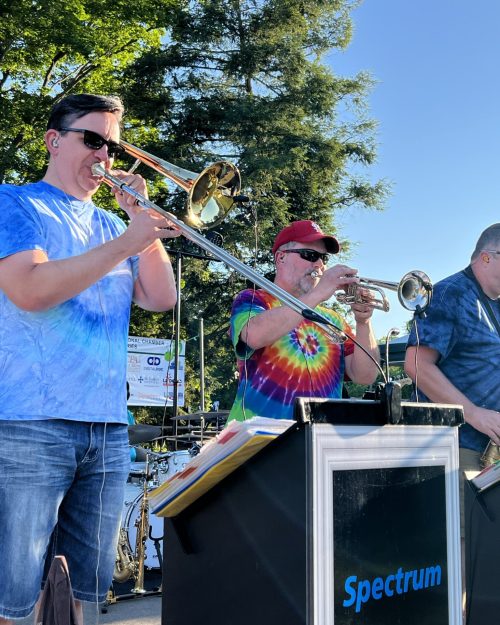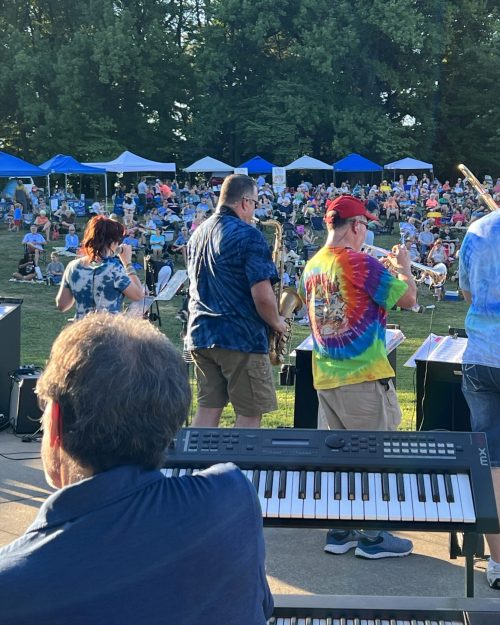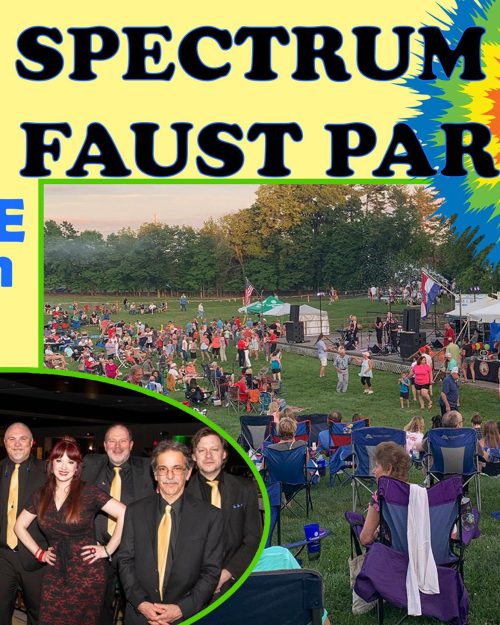 Corporate and business events/parties
Having performed for hundreds of clients, Spectrum Band is a great choice for your next corporate/business party, awards banquet, or employee appreciation event.   Multiple band formats are available.  We are also able to provide audio and lighting services for your event as well.  
Spectrum Band is a great choice for public concerts, and we love playing them!  We play a wide variety of music from different styles to appeal to all generations.  Our performances are family friendly and encourage folks to get up and dance!  
Smaller Ensembles/Solo Musicians
We customize live music for your event!  We can provide a solo pianist, or solo guitarist, duos, trios, and other ensemble formats, including vocals, for more intimate occasions.  Schedule a consultation with us to review options. 
Looking for Something else?
If your vision is different than what we offer, schedule a consultation with us to discuss.  We may or may not be able to accomodate, but if we can, we're open to exploring new things!  That is the beauty of music.  Some of the best ideas have come from our clients' requests.