View our video collection on our You Tube channel - Spectrum Band STL
A Spectrum Band wedding featured in St. Louis Bride Magazine
Our 10/2/2021 wedding at the Fabulous Fox Theatre is highlighed in the Spring/Summer St. Louis Bride catalog.  Thanks to Allyson and Matt for having us perform for such a beautiful and special evening in one of our most favorite venues!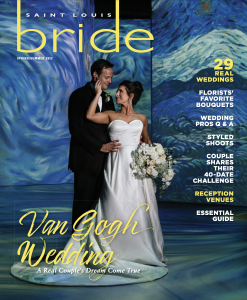 This wedding utilized nearly all our capabilities that we offer as a vendor for wedding ceremonies and receptions.  Our pianist was hired to perform live in the Grand Lobby of the Fox for the wedding ceremony.  Then our Spectrum Jazz Trio performed in the Fox Club for cocktails, while our amazing production team set up the band on the Fox stage for dinner and dancing.  The band handled all the introductions, speeches, and performed the special songs (including a rousing version of the Hora), and then performed to a packed dance floor for the entire night without taking a break!  The party wasn't over after the reception was over as the party moved across the street to the Angard Arts Hotel while Spectrum Band ran sound and played music for the after party.  
Whether your wedding is big or small, Spectrum Band has you covered!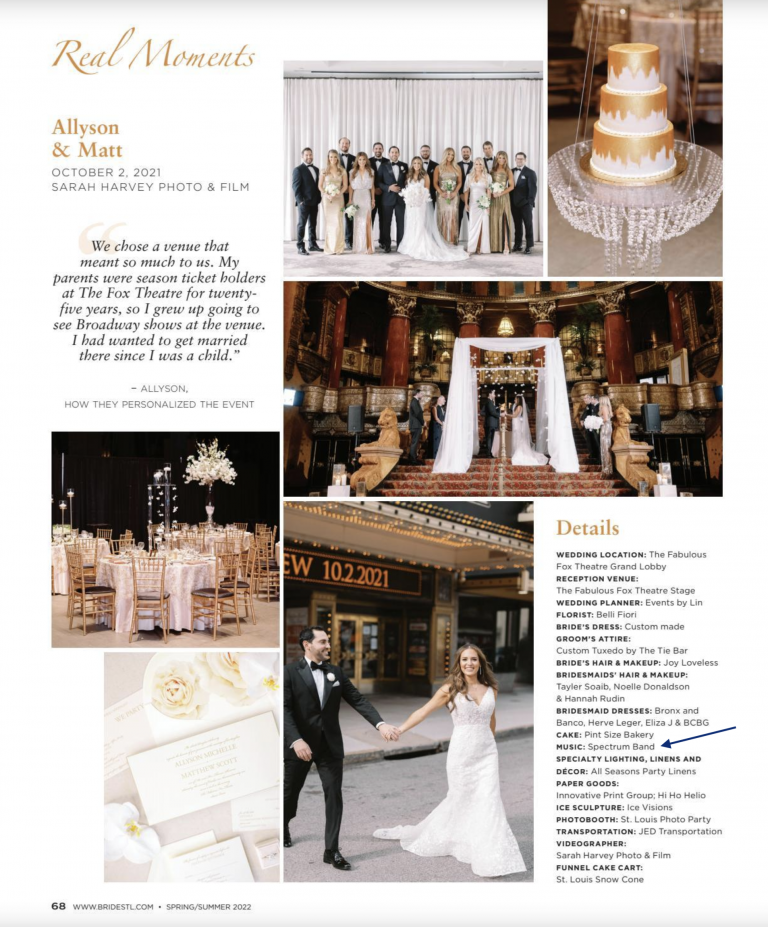 Our Ceremony pianist performing before the ceremony
New Band format option - Spectrum VI plus saxophone!
Spectrum Band begins the 2022 wedding season with a performance featuring Spectrum VI plus Saxophone.  Whether you choose our full 9-piece band format (our most popular version of the band) or one of our smaller formats, Spectrum Band always bring great live musical entertainment to party.