Our most Recent Video Content
Spectrum Band performs for 1920's
Themed Wedding in St. Louis at The Noble (April 22)
We were thrilled to work with our clients on their Vow Renewal ceremony in April 2022!  The wedding happened in 2021 but due to Covid concerns the clients decided on a Vow Renewal ceremony on their 1 year anniversary.  They came up with a 1920's theme which included the groomsmen and the bridesmaids.  The theme fit perfectly in with their venue, The Noble.  The Noble was previously a historic bank near downtown St. Louis, with a giant vault door as it's signature piece.  A great time was had by all and we were so happy to be part of a great celebration!
Wedding Reception at Meadowbrook Country Club
@Juliakenterfilms sent us this short video footage from Michael and Sarah Wacha's wedding reception at Meadowbrook Country Club from 2021.  It was a beautiful themed wedding at Meadowbrook Country Club!  A great party indeed!
Free Concert in Downtown Clayton 5/10/23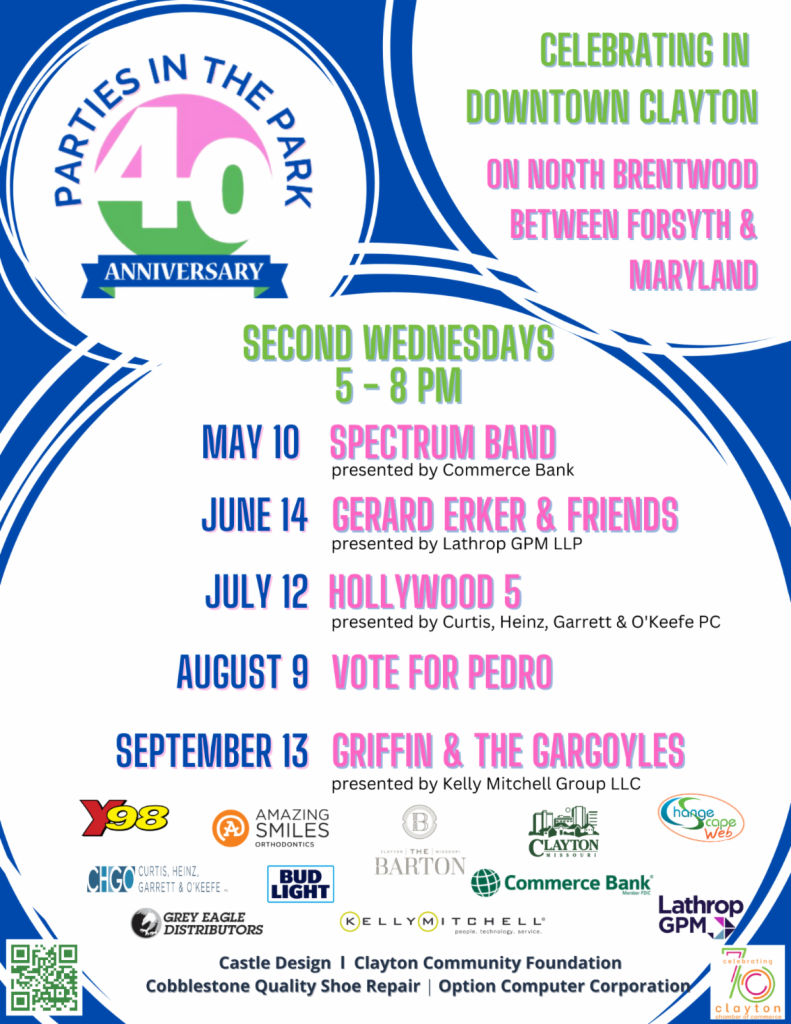 Free Concert at Faust Park 6/13/23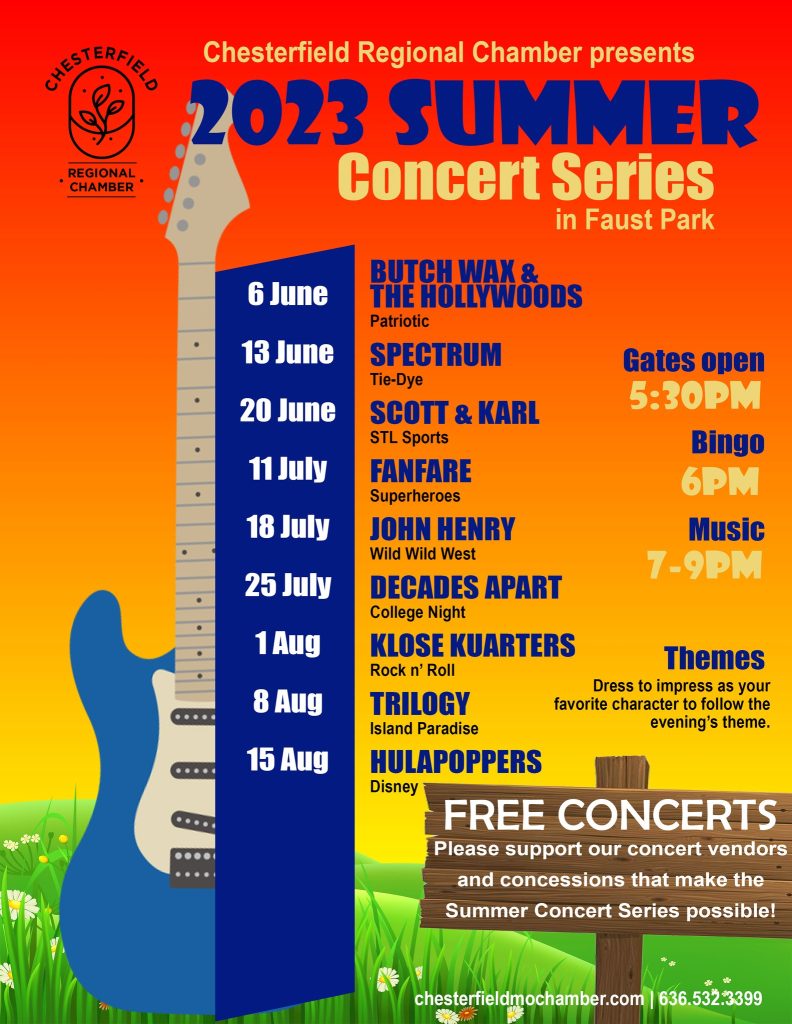 Spectrum Band Wins 2023 Best of Weddings Award!
This is our 10th consecutive year winning this award!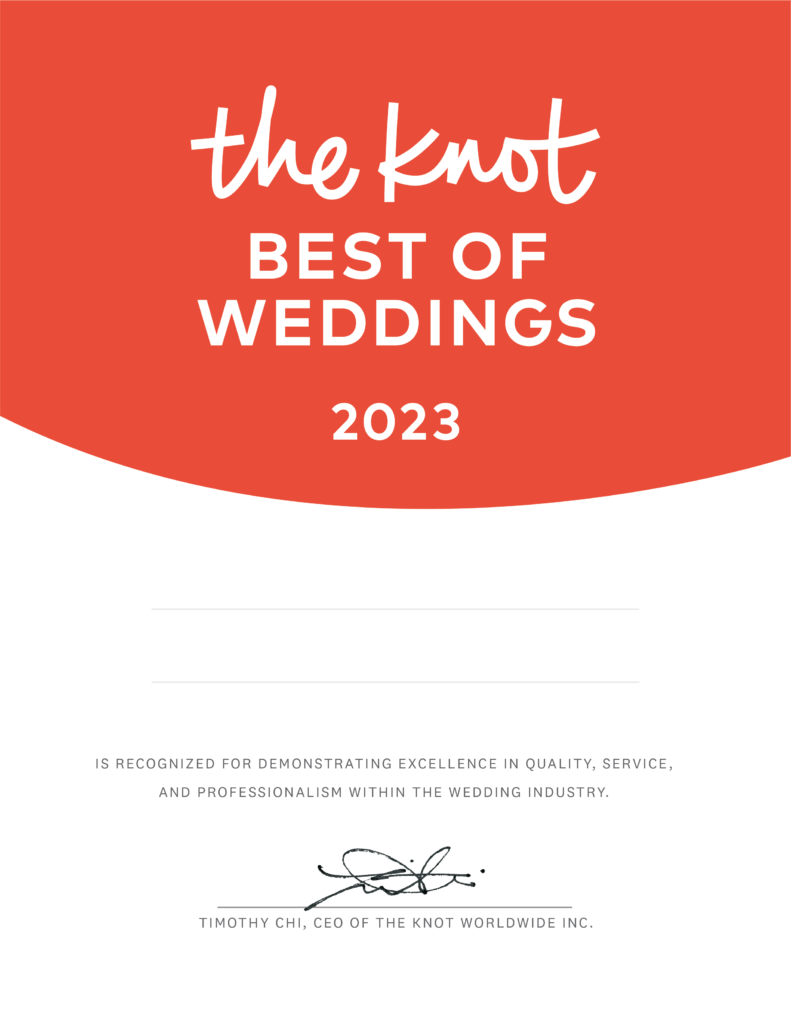 Spectrum Band Wins 2023 Couple's Choice Award!
Our 14th year receiving this award!
A Spectrum Band Wedding is featured in the newest st. louis bride magazine

Our New Year's Eve (12/31/2021) wedding at Union Station Grand Hall is featured in the Fall/Winter Edition of St. Louis Bride Magazine.  Thanks to Laura and Mark for inviting us to perform at their wedding.  We were happy to work with Laura and Mark to help them reschedule their wedding, originally planned for 12/31/2020, due to Covid restrictions.  It was a beautiful night and the party went on well after midnight!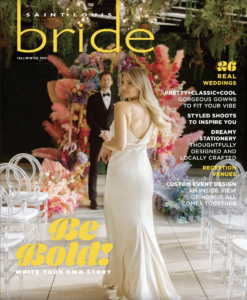 Laura and Mark's wedding utilized many of the services Spectrum Band offers for weddings and receptions.  Our piano/guitar duo performed for the ceremony, while we ran ceremony sound so Laura and Mark's family and friends could hear the ceremomy.  Our Spectrum Quartet was hired to perform for cocktails.  Then the 9-piece band performed, starting with special dance songs, and then the dance floor was open for 4 hours of non-stop partying, including a rousing New Year's Eve countdown and a live Spectrum Band version of Auld Lang Syne before continuing the party into the New Year!  We had a blast!  Laura was great to work with and knew exactly what she wanted for her wedding and the staff at Union Station are always true pros and we love performing in this St. Louis Gem of a venue.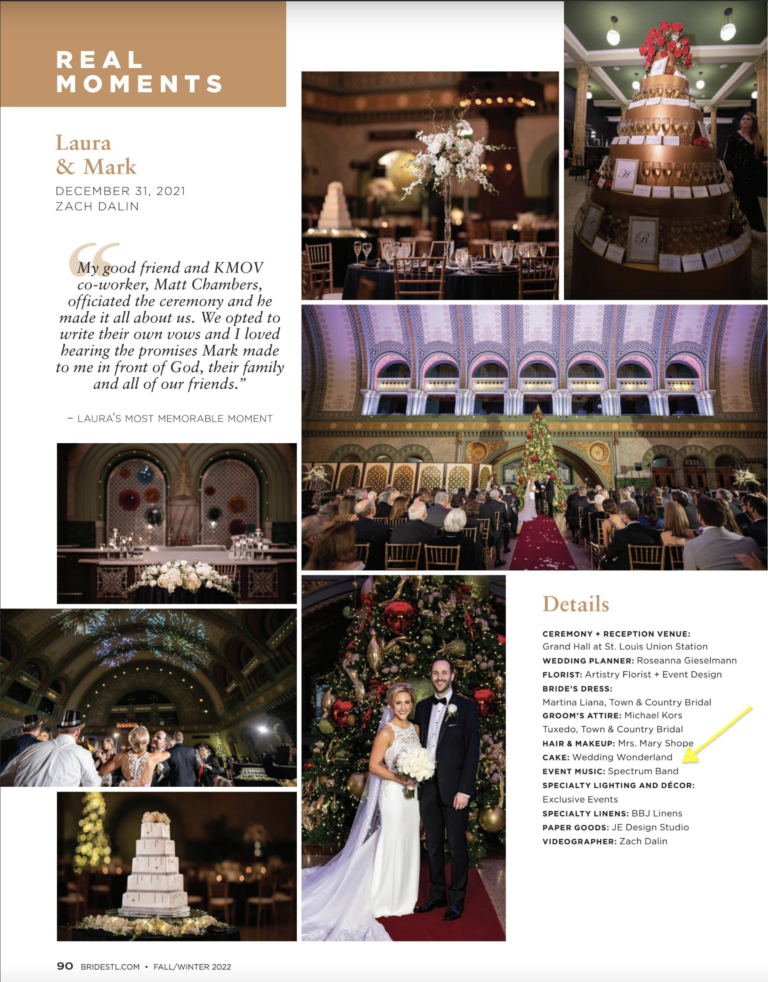 A Spectrum Band wedding featured in St. Louis Bride Magazine
Our 10/2/2021 wedding at the Fabulous Fox Theatre is featured in the Spring/Summer St. Louis Bride magazine. Thanks to Allyson and Matt for having us perform for such a beautiful and special evening in one of our most favorite venues!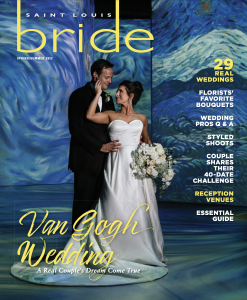 This wedding utilized nearly all our capabilities that we offer as a vendor for wedding ceremonies and receptions.  Our pianist was hired to perform live in the Grand Lobby of the Fox for the wedding ceremony.  Then our Spectrum Jazz Trio performed in the Fox Club for cocktails, while our amazing production team set up the band on the Fox stage for dinner and dancing.  The band handled all the introductions, speeches, and performed the special songs (including a rousing version of the Hora), and then performed to a packed dance floor for the entire night without taking a break!  The party wasn't over after the reception was over as the party moved across the street to the Angard Arts Hotel while Spectrum Band ran sound and played music for the after party.  
Whether your wedding is big or small, Spectrum Band has you covered!